I know you'll all be groaning, seeing these words, as you haven't even gone on your summer holidays yet, the kids haven't broken up and you've only just bought your summer sandals.
However, in our world, we are already thinking about the season ahead!
Ideally, it's always good to start planning next season's clothes, a few months before. My clients in March, looked at me like I was crazy when I was encouraging them to buy their shorts and sandals. Not so crazy now, as when we actually hit summer, there are no shorts or sandals left!
I have been researching the emerging trends for next season, and I have been keeping an eye on things over the last few months, to see what patterns are forming.
Here are the main trends slowly emerging, and that you should keep a look out for.
SUITS:
I remember buying my first business suit in 2002 when I had my first office job. It was from Next, it was powder blue, and should probably be forgotten! However, at the time, I remember how awesome I felt whenever I wore it.
Suits can now be worn casually and don't have to be saved for corporate office wear. You may have seen my shorts suit last week from Sainsbury's which I wore with white trainers.
The beauty of buying a trouser suit is that you can get a few different wears out of it. Firstly, you can wear it as a set and switch out trainers for loafers or brogues, depending on your taste. Secondly, you can use just the jacket with a pair of jeans for a smart, casual look.
Thirdly, you can wear the trousers with a fine knit jumper in winter, loafers or brogues and a biker jacket. So in short, you get three different looks just from one suit, and that doesn't include the many combinations you can put together using different tops and footwear.
You can go for a black, navy or grey suit, if you want to keep things simple and understated. If you have a more colourful personality, choose a brighter hue, such as green!
The catwalks have been increasingly non binary, with designers sending the message that the same fashion items can be worn by any gender. There are more and more unisex lines being produced, and the silhouettes this season reflect this change.
STATEMENT BAGS: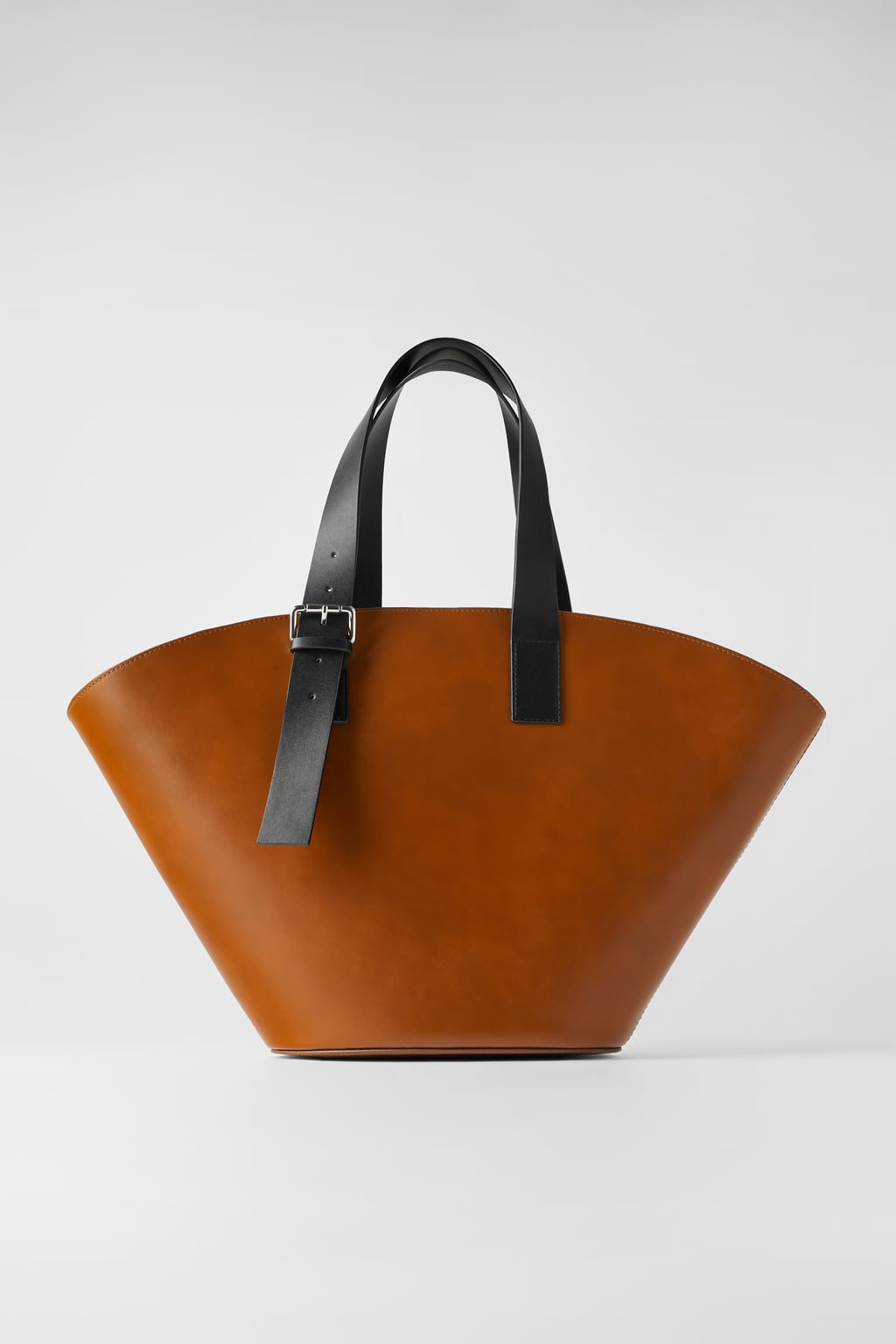 I saw a bag the other day in Zara, that looked exactly like a puffa jacket. It was so bizarre!
Big bags are flattering if you are curvy, and you can fit lots of crap in a big bag, which is my favourite thing about them!
Choose prints or patterns to jazz up a dark winter coat, or a neutral hue to go with more outfits.
FEATHERS:
I think this is a trend that I will be leaving alone, as I could just imagine it getting my feathers matted on a drizzly school run! Keep an eye out for feathers on shoes (how very 90's) and on Christmas party frocks later in the year.
It's also been lovely to see a few designers creating synthetic feathers to keep their lines cruelty free. Others have been sourcing feathers from farms that have naturally molted, to avoid cruelty to birds.
NEON SHOES:
Hailey Bieber caught my eye with her neon heels, distressed jeans and blazer, earlier in the year. A pop of colour can dress up a dark winter outfit, and if you're wearing a black dress to your Christmas do this year, let your feet do the talking with some brights!
Alternatively, go for some neon trainers that would look fab with coated or skinny jeans, this autumn.
Neon colours look best on dark skintones as they really enhance their naturally deep tones.
WAIST BELTS:
These went out of fashion a few years ago but they are back with a bang. I've always loved adding a belt to my outfits as it gives my shape definition. You can have fun with a thin belt or thick one, or even a chain style!
Try mixing prints by adding a leopard print belt to a patterned dress or jumpsuit. This is a trend you could start experimenting with this summer. In winter, start adding belts to shift dresses, skater dresses and shirt dresses.
Cinching in a waist works for all body shapes. Experiment with belts of different widths and have fun with this look!
Alternatively, go for a classic trench coat, which works for all body shapes. It's so chic and you'll give the little nod to the cinched in trend!
TARTAN:
90's grunge isn't leaving anytime soon! Tartan is great for Autumn/Winter and looks great with thick black tights and ankle boots. If you love the rock chick look, branch out with some Dr Marten boots or some studded biker ones.
If you're a Strawberry or Apple shape, have fun with some tartan or checked trousers next season.
Every shape looks great in a tartan dress!
LEATHER:
Get those coated jeans back out girls, because leather is staying here for a while! Coated jeans (or leather look jeans) are a great alternative to skinny jeans. You can dress them down with a hoodie and trainers, or dress up for evening drinks with heels and a blouse.
If you haven't got one already, start looking out for a biker jacket next season. I prefer pleather over leather, because I find it less bulky (and it's cheaper). A biker jacket will be the hardest working item in your wardrobe as you can wear it with absolutely everything. It updates any outfit you're wearing and looks great with a chunky, warm scarf.
DOUBLE DENIM:
Is that the sound of B*Witched playing? Yes, double denim is back, particularly the darker shades of denim such as indigo and black.
With this in mind, you can keep wearing those denim boiler suits throughout the winter months, to get the same effect. Denim boiler suits are so comfy because they are warm and their oversized nature, allows you to pop an extra layer underneath to keep you cosy!
POCKETS:
I've kept the best one for last – POCKETS! Yes we all love a pocket don't we?! I see so many clients leap with joy when they try a dress on with pockets. I love them because I am so awkward, it's somewhere to put my hands when I am talking to someone!
Pockets are getting a supersized makeover and you'll see them on coats and blazers in particular.
AND FINALLY….
As always, you can skip a trend or jump on it, depending on your personal preference.
Use the trends to work for your shape. As an example, if you're a Strawberry shape and you have a broader top half, look for tartan or leather on your bottom half, and keep your top half nice and simple.
Play around with it and have lots of fun – that's what it's there for!
Come and let me know on Instagram or Facebook, which trend you're going to try out next season!
Love, Susie xxx