You've all been screaming at me to blog about boots since August, but there are 3 reasons I have put off doing so until now.
August is summertime and I am a summer girl through and through. I don't wear boots until it's absolutely necessary as I believe the winter is TOO GOD DARN LONG, so we should prolong winter wear for as long as possible.
I had to wait for the boots to actually come into the shops. It's been a slow burner this season, but I can safely say that it's well and truly boots season in the shops now.
Let the girl have a holiday, purleeeeease!
I made the mistake of asking on Instagram the other day, "does anyone have any questions about boots they'd like me to answer in a blog?". The response was like the scene in Bruce Almighty when Jim Carey converts all the prayers to emails and he spends all night speed typing ha ha!!
So I am going to cover as much as possible. So don't whinge at me cos I am a people pleaser and you will keep me awake at night wondering how you will survive without the boots for your specific shape! There's literally thousands of you now, so I have broken down the most commonly asked questions….
What boots should I wear for my cankles?
Now I don't like using the term cankles because it's a negative, but seeing as SO many of you used this word, I thought I would use it as the headline.
Not sure what a cankle is? A cankle is apparently where there is no definition between the calf and the ankle.
So what do we do about cankles? We look for boots that have a gap around the leg. This rule goes for slimming any part of the body you don't like. Shorts with a gap between the leg or t-shirt sleeves with a gap are going to be much more flattering than something closely fitted.
You should ideally look for slip on boots, such as Chelsea boots. A laced up hiker boot is going to be less flattering as it will lace too closely to the leg.
You could go for Dr Marten's but ensure you leave a couple of eyelets unlaced to create a nice little gap.
It doesn't have to be a huge gap – just enough that we see some separation between the leg and the boot.
These boots would be good for cankles….
Topshop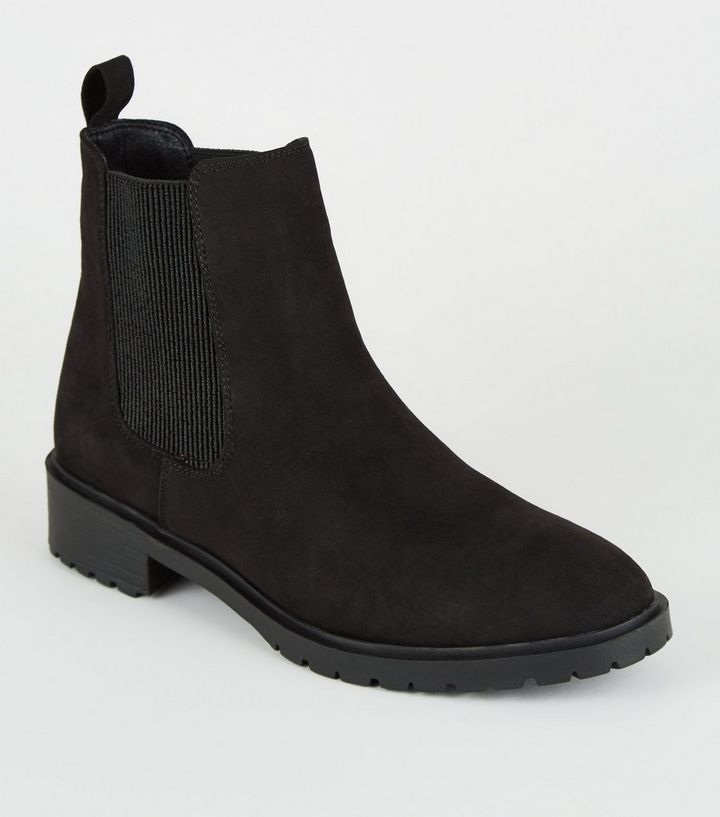 New Look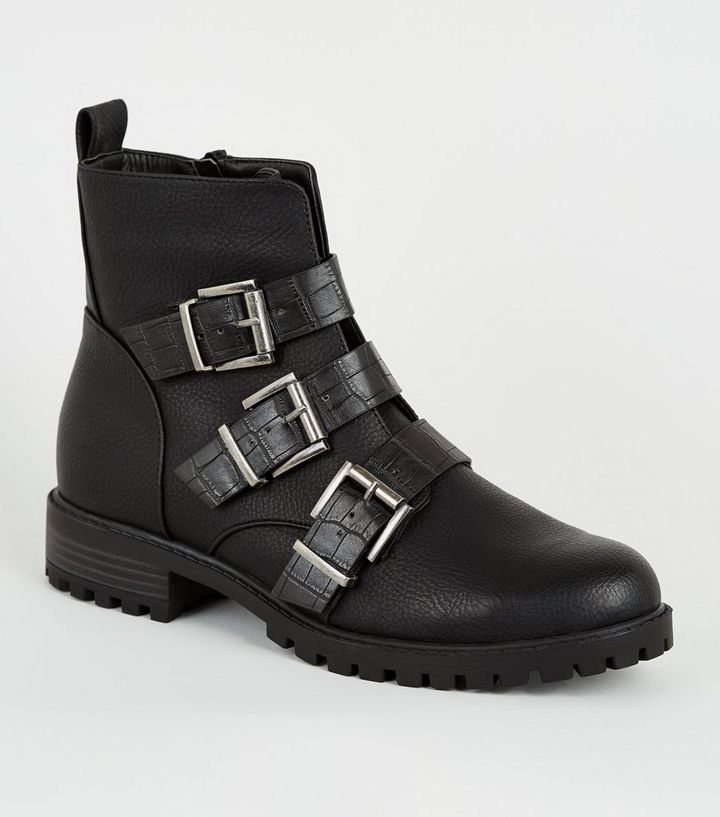 New Look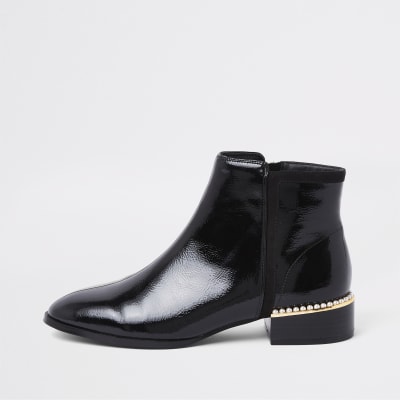 River Island
2) But Susie I love knee high boots? Do I have to walk around in bare feet this winter?
Listen, my advice is exactly that. Advice. It's advice based upon an extensive qualification in styling, as well as 7 years of working with thousands of women. Don't like it? Don't take it 🙂
If you love your knee high boots, keep wearing them if they make you feel fabulous. You won't set off any alarms and I won't bungee jump into your house, Jason Bourne style, to rip them off you.
If an item of clothing (whatever it is) makes you feel confident then carry on wearing it.
The thing with knee high boots, is that they can look a bit dated (don't shoot me) but if you like a classic look, you can keep them. They can also shorten the legs and make them look bigger.
That being said, there are clients who absolutely NAIL a classic style and wouldn't look right in ankle boots. I have helped them choose knee high boots during a personal shop because it's been right for them and their shape.
Knee high boots can work if you have skinny legs and ankles but try to ensure they have some kind of heel so you don't look like you're off to ride Black Beauty.
3) Do I tuck my skinny jeans into ankle boots? Or do I rest them on top? Help me, I am not sleeping I can't decide what to do.
Chill out girl. You can do either. If I am wearing my Dr Marten's I tend to tuck my skinny jeans in. If I am wearing a heeled boot or any other type of boot, I roll them up a bit and have them resting on top of the boot.
It's then inevitable that you will see your leg when you sit down, so you could go for a sexy little pop sock (never thought I would use those words together) or fishnet sock, depending on personal preference. Alternatively just go bare and show that lovely skin.
3) Can I wear boots with trousers or Mom jeans?
Yes but for the love of God, don't do a flat boot with them! Make sure the boot has some kind of heel.
4) Can anyone wear Dr Marten's?
They tend to work better if you have either curvy legs or you have a curvy frame overall.
They are a bitch to break in. I had actual blood on my heels the first time I wore them, and limped sadly to the school gate after a 3 hour personal shop. Once my feet recovered I could wear them again, and they are now soft as Utterly Butterly.
5) What do I wear for skinny ankles?
A chunky boot is no friend of the skinny ankle. Look, instead for zipped up boots, hiker boots or any style that is laced up. Topshop generally do great ankle boots that work well for clients with skinny ankles. Avoid Chelsea boots and Dr Marten's.
These are all from Topshop and would work well…
Western boots also work well. Try these from New Look…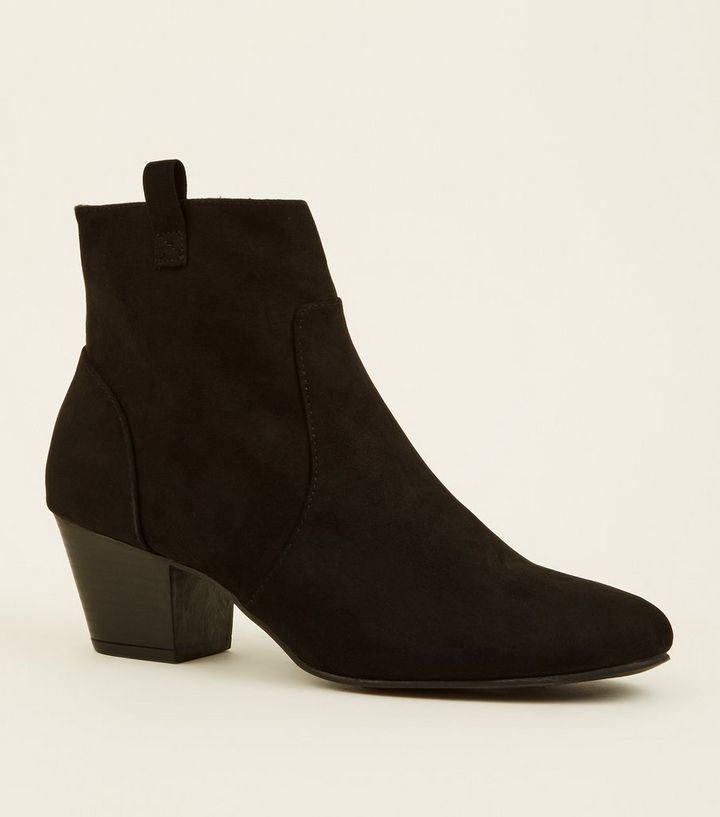 6) How many pairs of boots do you need?
Well I am going to be getting my trusty Dr Marten's out again (best investment ever) but I am also a lover of animal print boots. They jazz up any outfit, and animal print works as a great neutral that you can clash with any colour or print you're wearing.
It's worth having two pairs of boots – one casual pair that you can muck around in, with jeans, and another dressier pair that could work for evenings or work.
I have been to see clients who have 5 or 6 pairs of boots, which isn't necessary. How many feet do you have?
7) Where do I shop for wide fitting styles?
Sooooo many shops have wide fitting options. So much so, I struggle to find shoes for my narrow, banana feet. Check out New Look, Next, Clark's, Evans, Yours Clothing, Marks & Spencer, Simply Be and Dorothy Perkins.
So there you go ladies. Go forth and buy the boots. Have fun with it, don't get hung up on it! Let me know what you end up buying!