I went shopping with a client yesterday who is 12 weeks pregnant with her third baby. She had booked the shopping trip a while ago, and now her specificiations had changed! She needed an effective capsule wardrobe to get her though pregnancy and beyond. It also had to work for a summer holiday abroad she has in June.
We did really well and came away with SO many items that made her feel and look amazing! Interestingly enough, none of the items were from maternity ranges.
When I was pregnant with my son, I bought a couple of maternity items, but found they didn't make me feel stylish and they also didn't last too long. I felt the price was hiked up because they were maternity wear, and I ended up finding some gems elsewhere that worked even better.
FABRICS:
The key is to try and veer towards fabrics that will grow and stretch in pregnancy, and will also feel comfortable in those first few months when baby is here.
Jersey is the best fabric for this reason, and it also makes you feel nicely supported and held in. Pregnancy is the one time in a woman's life that we don't mind showing off our tummies, so jersey is great for accentuating a beautiful bump.
Chiffon also works well because it falls and drapes and can be really comfortable when the weather gets warm, and jersey feels too hot against our skin.
DRESSES:
You can't go wrong with a Dorothy Perkins skater dress. You can usually pick one up for under £20 and they are so comfy and flattering. They come in a variety of fabrics and sleeve lengths, and they work in summer with flip flops or flat white plimsolls, or in winter with black tights and boots.
This is the perfect dress to take you seamlessly from one season into the next, while feeling comfortable, stylish and not breaking the bank either.
BOTTOMS:
Embrace the harem trouser! Harem trousers are so chic, and they are a bit of a man repeller because they automatically assume you're in your pyjamas! But they work so well when you're pregnant and beyond.
Harem trousers look great balanced out with a chunky shoe, such as a white plimsoll, and they will grow with your bum and make you feel nicely supported with the elasticated waist.
You can smarten up a harem trouser for work, particularly a navy blue jogger style.
Wear your harem trousers with a vest top or tee, a denim jacket or a biker jacket. Add a long necklace or a layered, multirow necklace for a chic, boho, effortless look.
Primark is a fab shop for harem trousers, either plain or patterned ones. Alternatively, Next are great for harems (all pictured are Next).
KIMONOS:
A kimono looks great in summertime, or winter, and is a light cover up, that will make you look elegant, chic and they're cooler than a cardigan!
Kimonos look great with shorts in summer, or skinny jeans in winter. Don't be afraid to try long, maxi kimonos. They work on short ladies, as well as tall ladies, and they are so beautifully feminine.
You can pick up a kimono anywhere, from Primark, to Debenhams, to ASOS (below).
COMFY SHOES:
If there's one thing we need in pregnancy, it's a comfy pair of shoes. I don't know about any of you, but I was SO clumsy when I was pregnant. One time I fell flat on my face in Borough Market when I was walking on the cobbles in a silly pair of ballet flats. This was obviously a long time ago!
One shoe that looks chic with ANY outfit (even a smart pair of black trousers) is a solid white trainer. The thicker the sole, the better. Choose either a white plimsoll, white chunky soled baseball trainer, or invest in some Nikes to really up the style stakes.
L-R: Next, Next, Footlocker (Nike Airforce)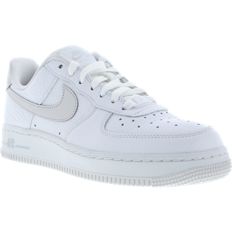 TOPS:
Choose cotton or chiffon which will grow with your bump, and also allow for warmer summer days and on holidays.
Next have a great collection of v-neck tees this season, which fall and drape beautifully. The v-neck style will work well as your boobs become fuller and your bump grows.
They would look great with the harems, kimonos and trainers above, and be a fab basic to have in your wardrobe in a variety of colours. The v-neck style would also be handy for feeding, if you are fortunate enough to be able to breastfeed when baby comes.
CONCLUSION:
You don't have to fork out on maternity clothes, when you can find so many fabulous, stylish options on the high street. Maternity ranges can be so limited and hard to find, so enjoy searching for some new styles, following the rough guidelines above.
When baby comes and you have sick on your skater dress, just sling on a biker jacket (wipe clean!), a pair of tights and boots, and you'll go from feeling slummy to yummy.
I wish you a beautiful, relaxing pregnancy and a safe, happy delivery xxx