I have ALWAYS loved wearing hats, as you can see…
There's no need to fear hats and they are great for covering a bad hair day, as well as being much needed sun protection for our skin.
It's a common misconception that you should choose a hat according to your face shape. I always recommend choosing hats according to your height and your hair style.
For example, I am tall, I have a large frame, I have large facial features and this means that I look a bit odd if I wear accessories that are too small for me, such as micro sunglasses, trilby hats or dainty jewellery.
Similarly, if you are short and you wear a large, wide brimmed summer hat with oversized sunglasses, we won't see much of you underneath!
Wearing a hat can take a lot of confidence as it's one of the largest accessories and if you feel self conscious, it'll show. So take this opportunity during lockdown, to get used to wearing a hat in your garden, on your local walks and even around the house.
By the time lockdown eases, you will think nothing of wearing your hat to busier places or seeing other people.
To make your life simple, I have broken the hats down into categories to give you some guidance as to how they differ and who they will suit.
FEDORA
A fedora is a wide brimmed hat that suits women of a taller stature and can be worn with either long hair styles, mid length hairstyles, or even pixie cuts. I wouldn't recommend this hat if you are under 5ft 5 as it will drown you.
My fedora has become a staple in my wardrobe recently and you can wear them in summer or winter. The wide brim makes them ideal for keeping the sun off your precious skin.
Fedoras look great with any outfit, depending on the look you are going for. Wear with a summer dress or midi length skirt, sandals or Western boots for a boho vibe.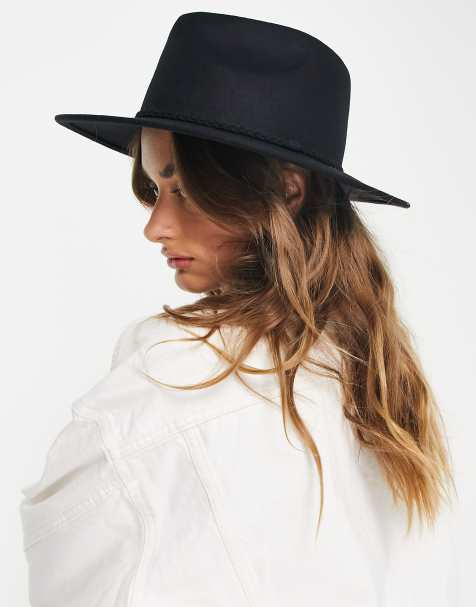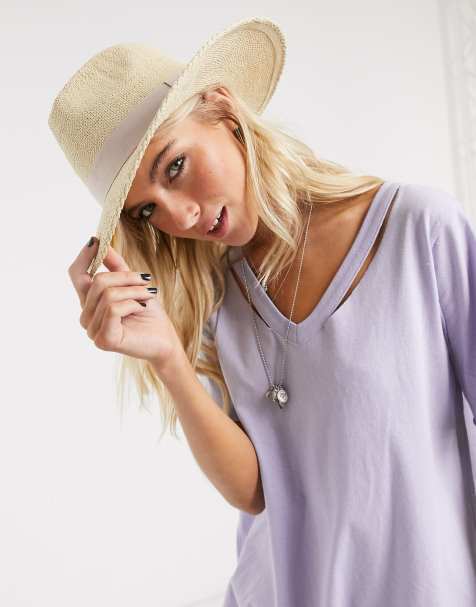 TRILBY
A trilby is much better suited to women 5ft 6 and under. This is because the narrower brim will not drown your frame. A trilby works with any hair style and this style is typically best in summer as opposed to winter.
The trilby looks great with denim and the most simple of outfits. Keep the focus on the hat and wear with a tee and denim shorts or a vest and Mom jeans.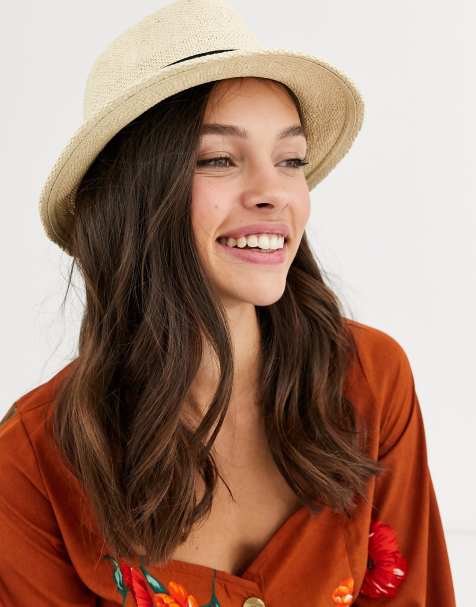 BASEBALL CAPS
Baseball caps suit all hair lengths and all heights. They are more limited with their styling as you can't wear them with dresses or even jumpsuits. Choose a stylish baseball cap and wear with denim shorts and a vest.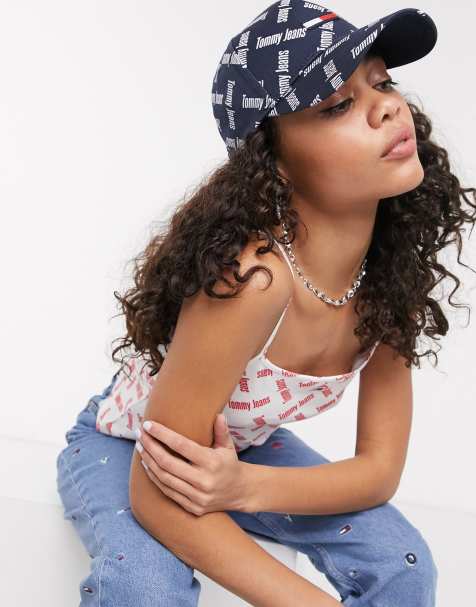 BUCKET HATS
These are REALLY hard to get right and as much as they look cool on the fashionistas of Instagram, the reality could be closer to Kevin & Perry! If this is a style you like, I would urge you to choose this shape in straw. It will be easier to match with dresses and shorts and a tee, than, say a Kangol one…..!
ALTERNATIVES
If, like me, you're sporting a questionable lockdown hair-do, your best friend is a headscarf. I have had a love/hate relationship with headbands for years. The silky ones slipped off too easily and some alice bands hurt the backs of my ears.
As you'll know I am a huge fan of Kaz Bands, and if, like me, you have a larger head, they will fit well!
I generally find that headbands with large bows work better if you have a high forehead.
There are alternative ways to wear a headscarf, using your own silky scarves at home (see my video below). Alternatively, opt for Alice bands or an elasticated headband secured in place with kirby grips. Headbands stay in place MUCH easier when your hair is a bit greasy, so they won't work if you have freshly washed, fluffy, clean hair!
SUMMARY
Have loads of fun trying hats and headbands, and they are good for dressing up the most basic outfits!
If you struggle to get hats to fit you (I have a big head and also struggle at times!) I recommend Accessorize as their hats come in different sizes. You can also buy hats from male ranges and some of the women's ASOS ones even have size adjusters!